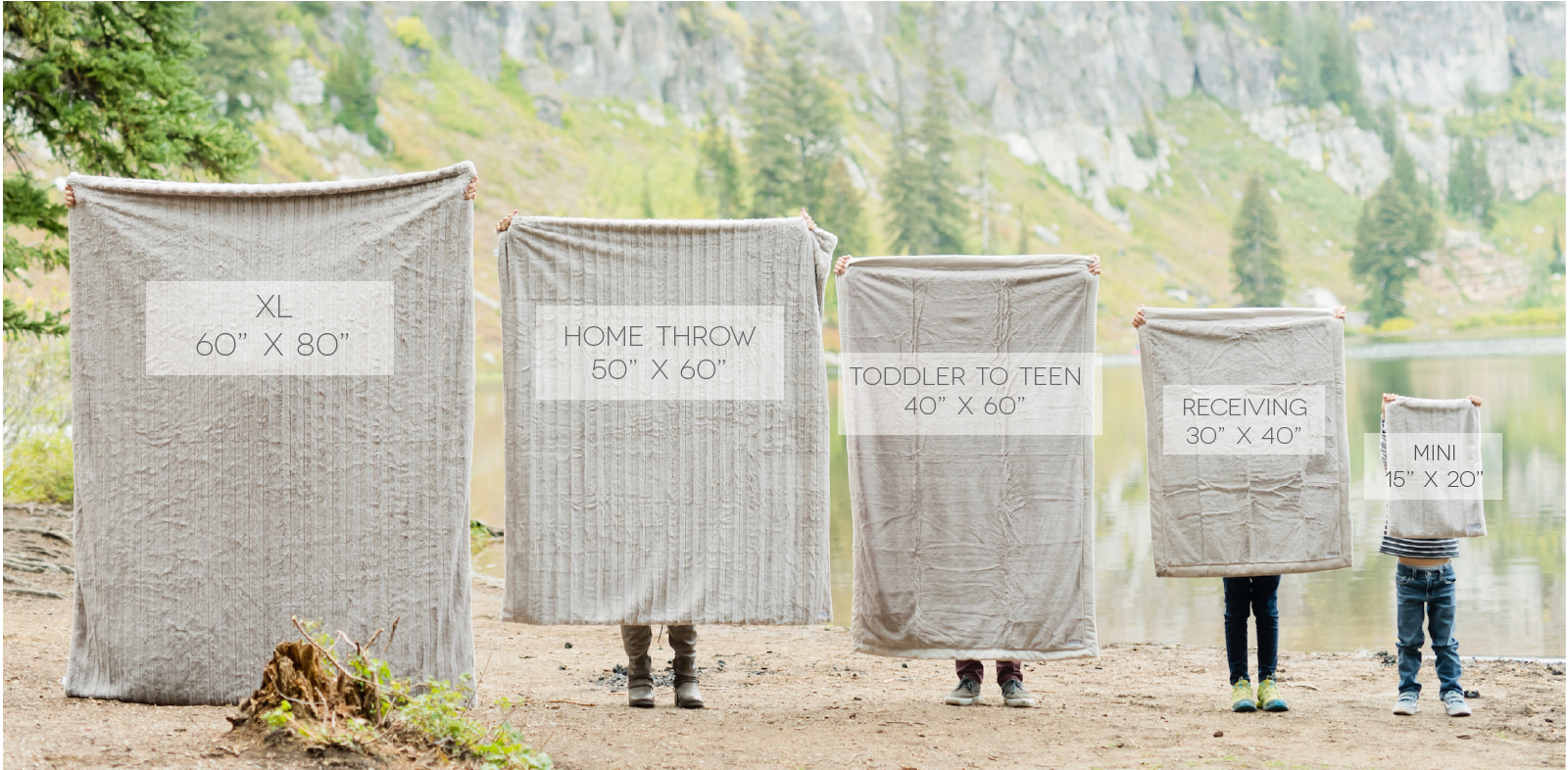 XL
60" x 80"
The best all around snuggling blanket. The Saranoni XL fits corner to corner on a standard queen and is the perfect blanket for the whole family to enjoy. It's a great blanket to fold at the bottom of your bed and even better cuddled up with your loved ones.
HOME THROW
50" x 60"
The perfect "gift" blanket to give to anyone. Saranoni home throws are great to drape over your couch or chair. We have many neutral colors to go with any room. There's no sharing with this one- the perfect excuse for you solo snugglers.
TODDLER to TEEN

40" x 60"
A great transition blanket from the receiving size. This blanket is perfect for traveling! It's not too big you can't drag it everywhere, it's perfect for long car rides or even to take on a flight. Recommended for children ages 3-11.
RECEIVING

30" x 40"
Need a baby shower gift? Then this is your blanket! The perfect size for your baby's first Saranoni. Recommended for children ages 0-2.
MINI

15" x 20"
Why mini you say? This size is perfect for for the carseat and is the best security blanket out there. Lovey, noni, mimi, or "mine"- no matter what your little one calls it, it is sure to be an instant favorite.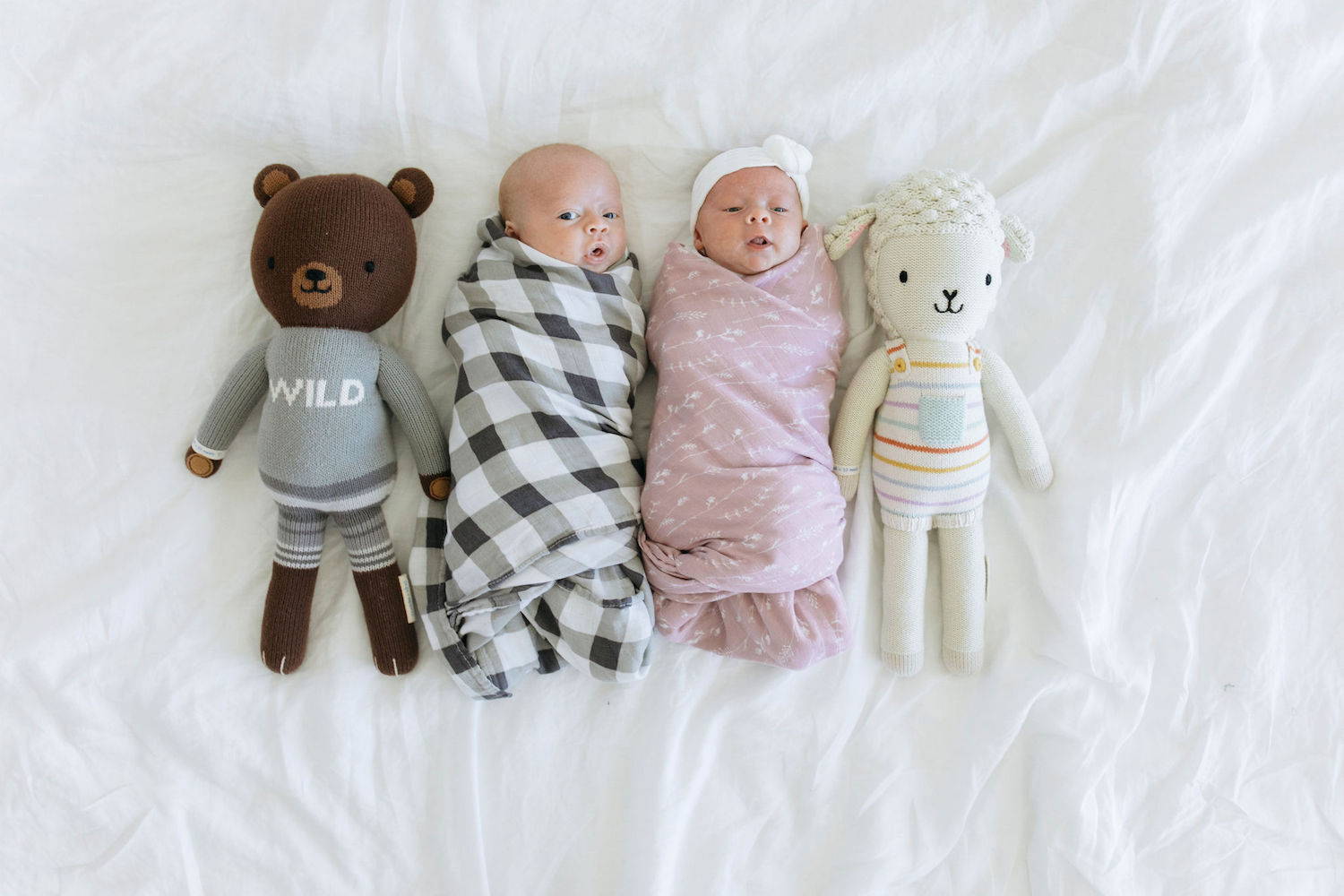 SWADDLE & QUILT

47" x 47"
The perfect size to swaddle your baby! Our Swaddles and Quilts are generously sized at 47" x 47" to have plenty of blanket to wrap your little one. The Quilts are great to use in the cribs.
SLEEPING BAGS
Your little ones will be obsessing over our new Sleeping Bags. Created from our signature Grand faux fur fabric, this sleeping bag comes in two different sizes both with an attached case to slide a favorite pillow into.
Small Dimensions: 54"x 28"
Body (not including Pillow): 34"x 28"
Medium dimensions: 75"x 28"
Body (not including Pillow): 55"x 28"