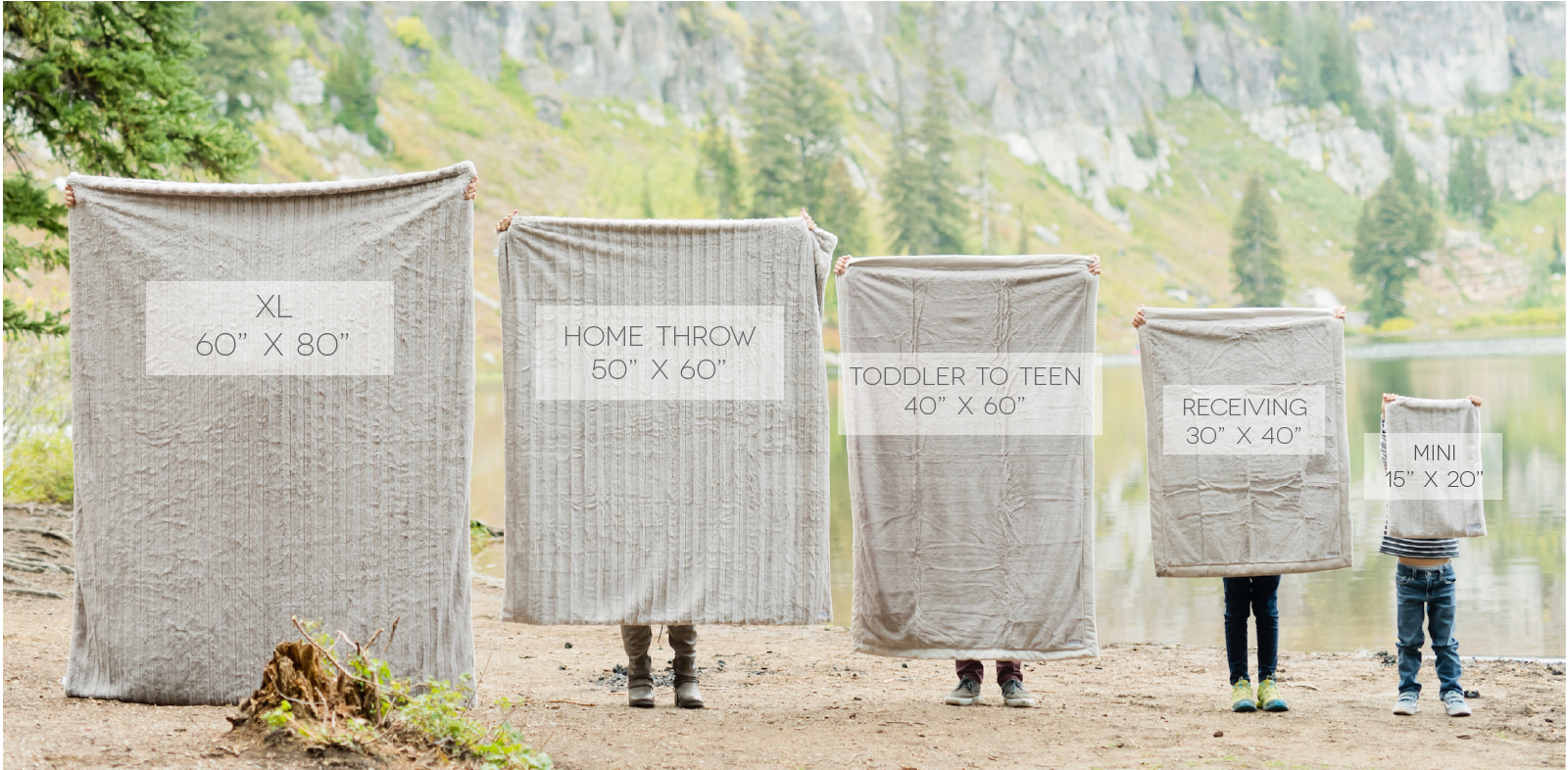 XL
60" x 80"
The best all around snuggling blanket. The Saranoni XL fits corner to corner on top of a standard queen and is perfect for the bottom of your bed and even better cuddled up with your loved ones.
HOME THROW
50" x 60"
The perfect gift for anyone on your list. Saranoni home throws are perfect for the couch. There's no sharing with this one- the perfect excuse for you solo snugglers.
TODDLER to TEEN

40" x 60"
A great transition blanket from the receiving size. Recommended for children ages 3-11.
RECEIVING

30" x 40"
Need a baby shower gift? Then this is your blanket! The perfect size for your baby's first Saranoni. Recommended for children ages 0-2.
MINI

15" x 20"
Why mini you say? This size is perfect for for the carseat and is the best security blanket out there. Lovey, noni, mimi, or "mine"- no matter what your little one calls it, it is sure to be an instant favorite.