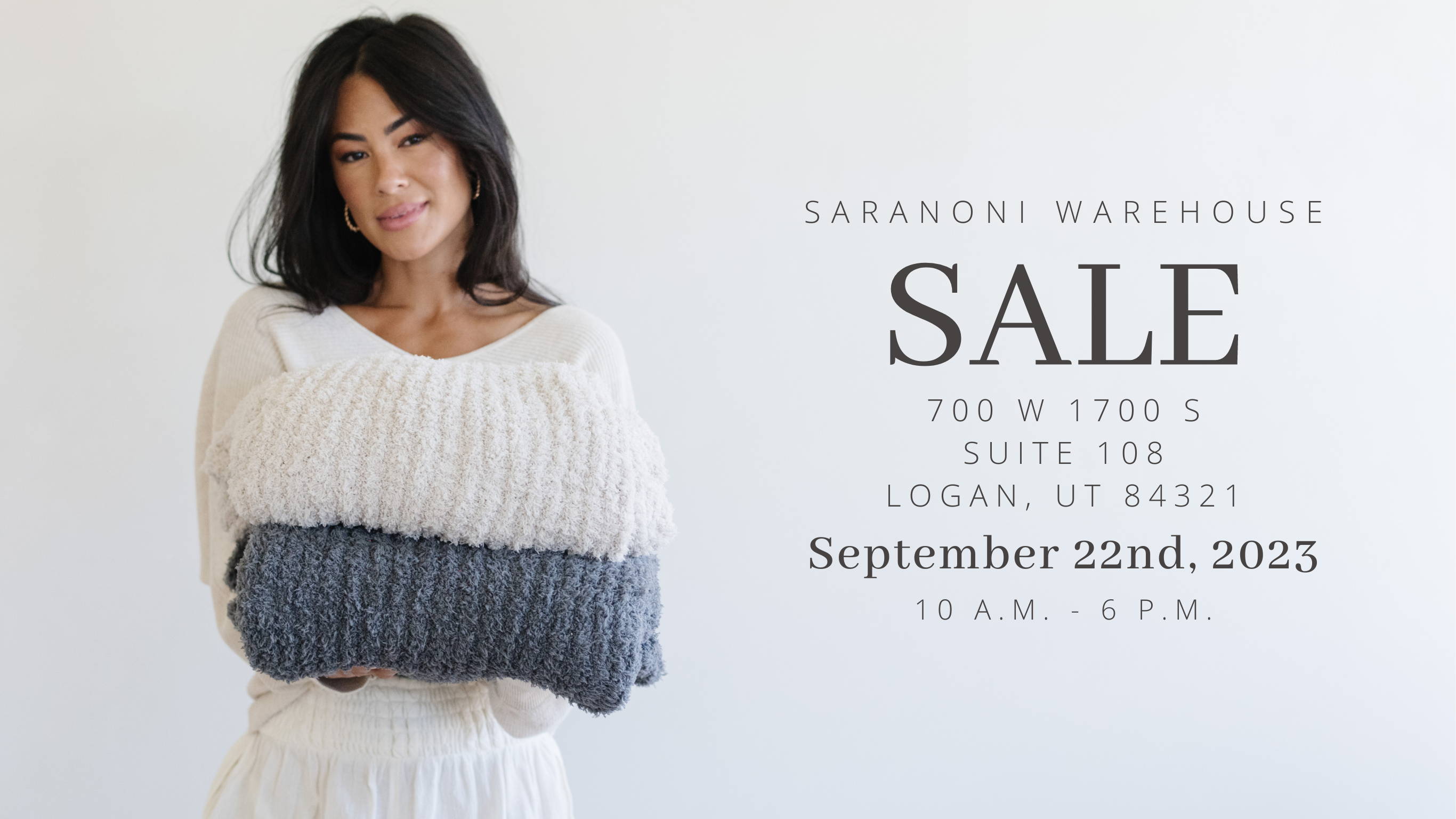 Details:
Saranoni Warehouse
700 W 1700 S
Suite 108
Logan, UT 84321
September 22, 2023
10 am - 6 pm
Shopping Tips:
No tickets needed.
Little ones are welcome!
Arrive early, once items are gone, they're gone!
First-quality items at amazing prices, plus higher discounted second-quality items. Our best deals of the year!