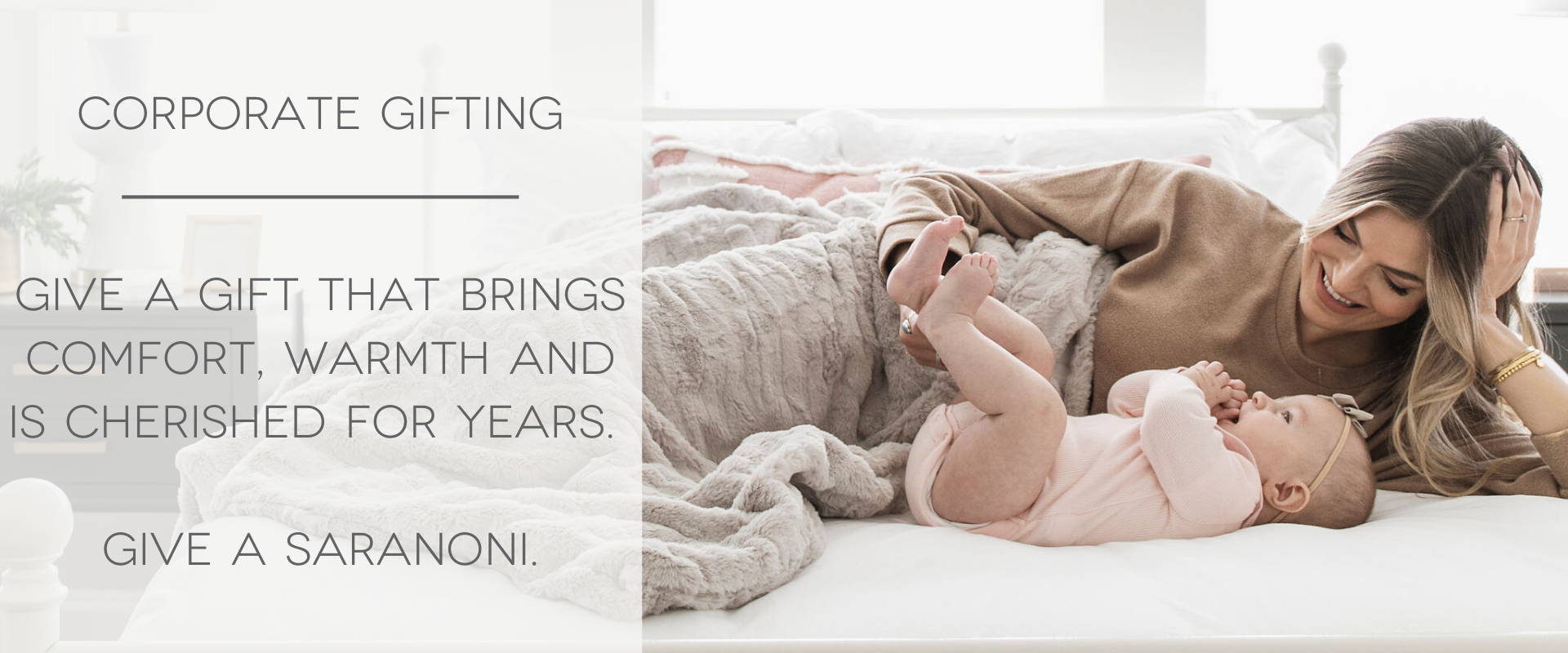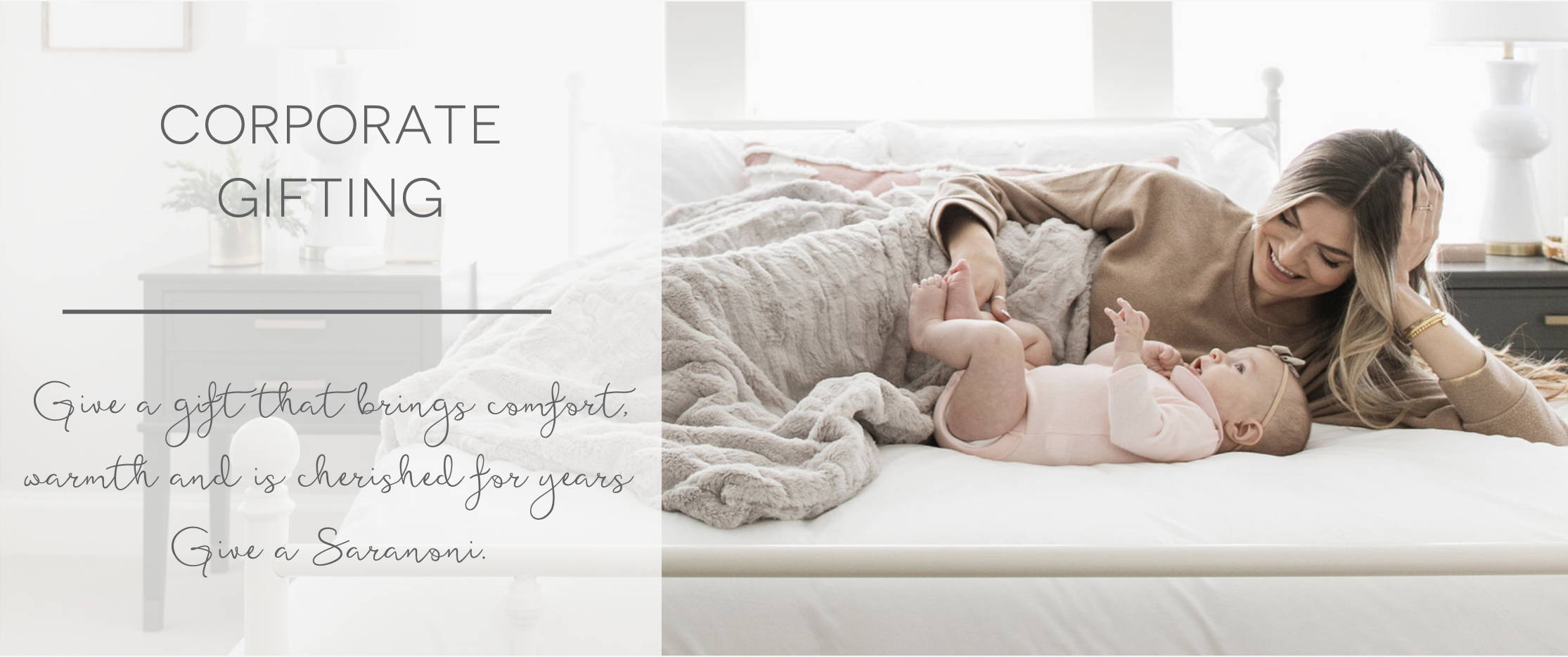 Saranoni Corporate Discounts are based on the volume of blankets purchased, starting at a minimum of 16 blankets to receive a discount.

16-25 blankets = 15% discount
26-50 blankets = 20% discount
51-100 blankets = 25% discount
101 + blankets = Call for quote

We offer many types of embroidery, including names, monograms, and logo's. Names and monograms start at $9 per embroidery/blanket, and vary based on the size and length of the embroidery.
Logos range between $9-$19 per embroidery based on the intricacy of the logo. There is a one time digitization fee of $39 which is required before providing a final quote on the cost of embroidery per blanket.

BEST-SELLING CORPORATE GIFTING BLANKETS