Slideshow
Other top rated products
5.0 star rating
3 Reviews
Perfect throw
Review by Chantel L. on 13 May 2020
review stating Perfect throw
So soft and warm and comfy and breathable. Bambonis are our favorite!
*taupe is bottom one on ladder.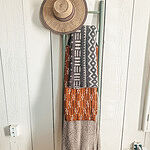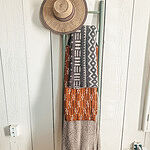 I am in the process
Review by Pamela S. on 8 May 2020
review stating I am in the process
I am in the process of exchanging the taupe blanket because the color was n't right for the room I wanted it in...........but the blanket itself is heavenly! My kids and their kids all have Saranonis and now it's time Gram and Gramps! Thank you for a wonderful product!
Great Gift
Review by Natasha H. on 23 Sep 2019
review stating Great Gift
I bought this for my sister as a gift. She was excited but texted me later in the week and said she didn't realize how much she would love and use it. I definitely plan on getting myself one and more for gifts in the future!