Slideshow
Other top rated products
Filter Reviews
5.0 star rating

4.0 star rating

3.0 star rating

2.0 star rating

1.0 star rating
Griffin Loves his Lovie
Review by Kristen R. on 19 May 2022
review stating Griffin Loves his Lovie
The most amazingly soft blanket ever, perfect for our Precious Little One . Nothing compares to it , Great for snuggling off to Sweet Dreams ! Hands down the best thing ever for our Baby Griffin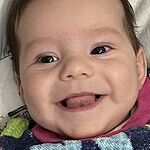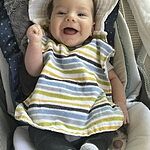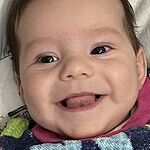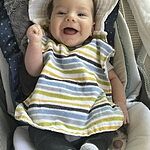 Comments by Store Owner on Review by Kristen R. on 19 May 2022
These are such sweet pictures! Thank you for sharing your experience with Saranoni. We love hearing how much our products are enjoyed! We want every part of the Saranoni experience to be positive!
5 stars
Review by Holly S. on 24 Jan 2022
review stating 5 stars
Love this blanket
Comments by Store Owner on Review by Holly S. on 24 Jan 2022
Thank you for your kind review! We are so glad you like our product! We really appreciate it when our customers take the time to leave a review!
Leopard dreams
Review by Koledee on 11 Dec 2021
review stating Leopard dreams
I have a lot of saranonis and I have waited for the day they didn't leopard. This did not disappoint. It is so soft, it's like wrapping up in a warm hug. So cozy and soft.