Slideshow
Other top rated products
5.0 star rating
18 Reviews
Can't wait to buy more!
Review by Shelby G. on 8 Nov 2019
review stating Can't wait to buy more!
What's not to love? I ordered both the mini (camel) and the receiving blanket (eucalyptus) and could not be happier with every aspect of this blanket. Of course I had to upgrade and do embroidery. The deliver time was just as impressive. Both blankets were delivered in perfect condition within a week. Can't wait for a reason to buy more!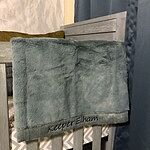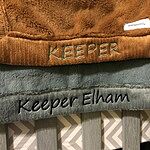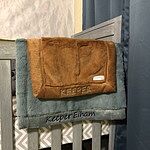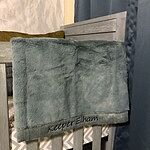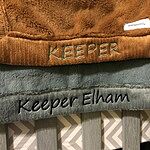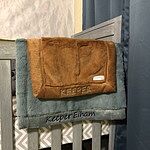 Samantha J.
5 star rating
Most beautiful color ever!
Review by Samantha J. on 21 Jun 2019
review stating Most beautiful color ever!
I love how mute this shade is. Not too green and truly is a perfect eucalyptus shade! Quality is out of this world on all the lush blankets!!! We are in love! My grandma wants a eucalyptus because of my sons!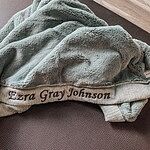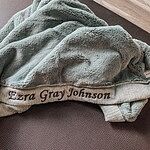 Perfect blanket for new baby!!!!
Review by Rachel on 7 Jan 2020
review stating Perfect blanket for new baby!!!!
Perfect blanket for new baby!!!! So soft and cuddly.
Love!
Review by Christy Y. on 28 Dec 2019
review stating Love!
So so soft!
Wow!
Review by Hali M. on 10 Dec 2019
review stating Wow!
First time purchase and all I can say is wow. I was a little skeptically because I have numerous blankets that are plenty soft, but this blanket brings soft to a whole new level. I bought it for my 18 month old son for Christmas and he is going to love it. The color is perfect just like the picture and I paired it with the light grey embroidery color and it looks awesome
Q: Hi there,
Is there a way you can make a Eucalyptus receiving blanket with a satin border?? :)
A: Thank you for your question! We are always innovating and coming out with new product offerings and we love suggestions from our fans. We don't have immediate plans to make a satin border eucalyptus blanket but you will be the first to know if we do!