Slideshow
Other top rated products
5.0 star rating
7 Reviews
A favorite
Review by Alisa B. on 9 Jun 2020
review stating A favorite
I have several blankets from saranoni and this is my most used for my newborn. I bought it thinking we'd only use it for car rides or if she wanted a lovey, but it's the perfect size to throw on while breast feeding or napping. My husband loves it since he runs hot and doesn't like to use anything bigger. The dew color is absolutely gorgeous. Now I need this size in every color!!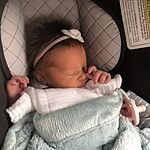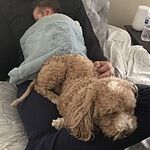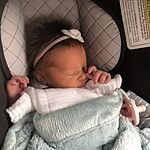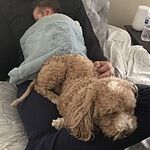 Amazing!
Review by Jenny G. on 27 Jul 2020
review stating Amazing!
The blanket with the embroidery got to me in only 3 days, which was amazing! Overall really good quality material.
Perfect size
Review by Holly S. on 27 Jul 2020
review stating Perfect size
The lush mini blanket "security blanket" is the perfect size for my little guy to hold and snuggle. He was grabbing for burp clothes when nursing so I searched for a small soft blanket for him to hold and nuzzle while he nurses and this is perfect. Excellent quality, super soft and snuggly; Well made will last years to come!
Katelynn C.
5 star rating
Purchased for my niece. I
Review by Katelynn C. on 20 Jul 2020
review stating Purchased for my niece. I
Purchased for my niece. I can see this will be a favorite of hers and we will have to get her the larger sizes as she grows
Second purchase from Saranoni
Review by Cindy C. on 9 Jul 2020
review stating Second purchase from Saranoni
The mini is the same quality as the receiving blanket, we uses this as a comfort blanket on the go because our baby cannot sleep in peace without it lol