Free Father's Day Printables! Plus - 8 Ways to Make Father's Day Special This Year!
We've all been there - you are searching for the perfect way to make this Father's Day a good one - but everything is either too expensive or doesn't have that personal touch that he'd love! We have 8 free and meaningful ways for you and your little ones to spoil the father figures in your life this year!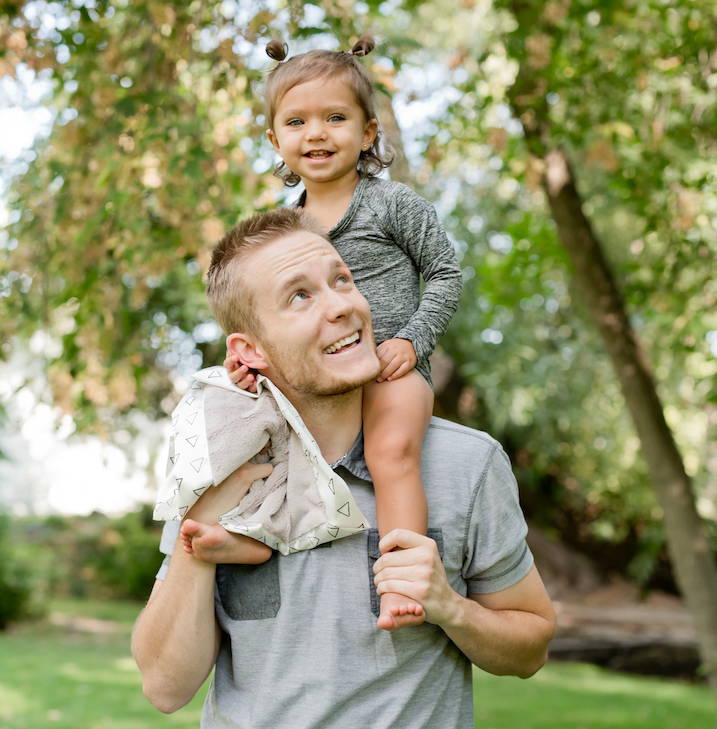 #1 Write Him a Personal Note
He wants to hear from you and the kids! Have the little ones create something on their own or use one of our free print outs to create a treasure he will love for years to come! Click the images below to be directed to the downloadable cards!

Chances are your husband wants nothing more than to just spend time with you and your kids! Quality time is just what he needs this Father's Day. So get outside, go for a walk around the neighborhood or throw a baseball around in the backyard! You can also play a board game as a family or prepare dinner all together! These are the things he's going to remember throughout the year!
Is there something that he is always asking to do? Or maybe a hobby that isn't necessarily your cup of tea? Now is the day to let him choose what he wants to do! Maybe it's having you and the kids snuggled up next to him while he watches the game or maybe he would like to have a few quiet minutes to himself. Whatever it is - have him tell you what it is he wants to do!
#4 Make His Favorite Food
Whether it's breakfast, lunch, dinner or dessert - he has things that he loves to eat. Bonus points if you prepare his favorites all day long. Rope the kids into helping to make it extra special!
When was the last time he had a chance to really talk with you and the kids? Quality time is a wonderful way to make him feel appreciated and to catch up on all the things that he has going on. It also involves snuggling and that's never a bad idea!
This may be one of our most simple suggestions, but we promise it's effective. A good back scratch is sure to make him feel appreciated and relaxed. If you are feeling extra brave you can offer to rub his feet too!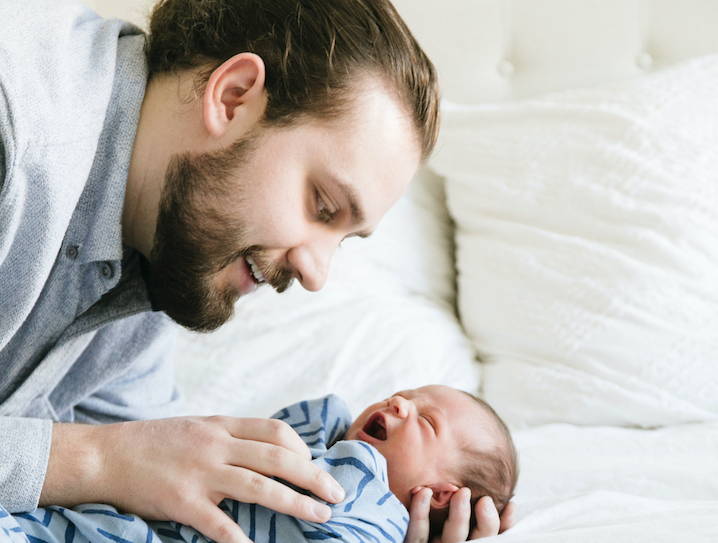 #7 Watch His Favorite Movie
Is there a show that he's been begging you to watch? Now is your chance to spoil him by letting him pick the movie. Pop some popcorn and call it a date night! We hope it's family friendly, but if not - put the kids to bed and watch all the action packed car chase scenes his heart desires!
We all have that 'honey do' list that seems to never end! Let him put up his feet for a day and try to tackle some of them yourself! Try to refrain from asking him to lift a finger for a day. You'll still get work done and he'll be happy to have a chance to relax and hang with the kids! 
We hope that some of these ideas will help you make his day extra special! Happy Father's Day!