Slideshow
Other top rated products
5.0 star rating
6 Reviews
Perfect
Review by Jessica L. on 25 May 2020
review stating Perfect
My son is obsessed with his new blanket. We have a few barefoot dreams throws that he liked so I bought this one for him because I knew they felt similar and I have a XL bamboni throw for my bed. The color options are better here. Anyway, he loves the blanket and it's so extremely soft and amazing.
FAVORITE BLANKET
Review by Chantel L. on 13 May 2020
review stating FAVORITE BLANKET
My 3 year old is beyond obsessed with his! If he's in bed or in the couch he has his blanket on him!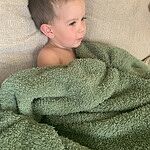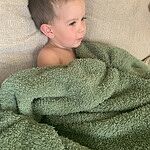 Best blankets ever!
Review by Hannah R. on 24 Apr 2020
review stating Best blankets ever!
Best blankets ever!
LOVE!!
Review by Jaden V. on 24 Dec 2019
review stating LOVE!!
These are my all time favorite blankets. I have many of the receiving blankets for my little one and decided to try out a toddler size for when she gets a little bigger. I love it and will most likely be stealing it for myself until she is big enough to use it! These are pretty much the only blankets we use! They are so soft and just the right weight.
💕
Review by Chrissa W. on 1 Dec 2019
review stating 💕
Cutest color!!