Slideshow
Other top rated products
5.0 star rating
12 Reviews
Goldnstitch
5 star rating
Customers were extremely happy
Review by Goldnstitch on 1 Dec 2019
review stating Customers were extremely happy
Customers were extremely happy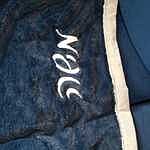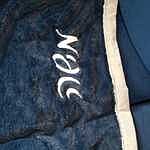 Beautiful
Review by Kelli B. on 27 Jan 2020
review stating Beautiful
This is our second blanket from Saranoni. The quality is amazing. It is so soft and luxurious.
Surprise gift
Review by Baylee W. on 11 Dec 2019
review stating Surprise gift
We love our Saranoni's that we had to buy our new nephew to be one of his own! The color is so pretty, my sister is going to love it!
Nothing like a Saranoni
Review by Susan B. on 22 Oct 2019
review stating Nothing like a Saranoni
This is our second lush blanket. It is the softest thing I've ever felt and the weight of the blanket is very calming to both of my children. Favorite blankets in this house!
Can't wait for baby to get here
Review by Tarrah H. on 21 Oct 2019
review stating Can't wait for baby to get here
I know our newest will love his monogrammed lush🥰