Slideshow
Other top rated products
4.5 star rating
15 Reviews
Adrienne A.
5 star rating
My Son's "Comfy" Blanket
Review by Adrienne A. on 13 Jan 2020
review stating My Son's "Comfy" Blanket
We recently converted my son's crib to a toddler bed and he needed a more substantial blanket. He was so in love with his teeny tiny soft gray baby blanket that I wasn't sure he'd welcome a new addition. Luckily he loves his new Saranoni blanket as much as I do. It is literally lush and beautiful. Has a good weight to it so it's perfect for cool winter nights. He used to call his baby blanket "comfy blanket," but now this is his new comfy blanket! Between the blanket and talking Daddy into crawling into the crib for snuggles, bedtime has been a lot easier lately!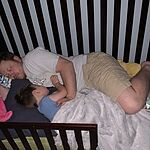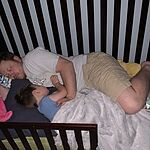 Brittany M.
5 star rating
Love these blankets
Review by Brittany M. on 27 Apr 2020
review stating Love these blankets
I can't atop ordering these blankets! We love them in our family & continue to buy more!
Comfort and weighted
Review by Maggie W. on 21 Apr 2020
review stating Comfort and weighted
I love the weight of this ultra plush blanket for my daughter. I must be getting myself one in my size.
instant favorite!
Review by Sarah K. on 30 Dec 2019
review stating instant favorite!
This is the softest blanket we've ever owned. so glad I bought myself one too!!!
Amazing blanket
Review by Shawna E. on 29 Dec 2019
review stating Amazing blanket
Amazing blanket