Slideshow
Other top rated products
5.0 star rating
7 Reviews
Best blanket
Review by Tammy C. on 25 Jan 2020
review stating Best blanket
I have fallen so in love with this blanket that I got my husband his own & my two boys got one of their own. It's so incredibly soft & it's the perfect weight. Some blankets feel like a sofa is on top of you this one is light weight enough to be comfortable but still snuggle up to your body.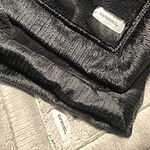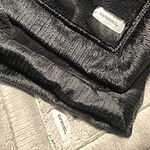 Comments by Store Owner on Review by Tammy C. on 25 Jan 2020
Hi Tammy,

We are so happy your boys are loving their Saranoni Blankets! Thanks so much for your review.

Love,
The Saranoni Team
Best blanket ever!
Review by Hannah F. on 6 Nov 2019
review stating Best blanket ever!
By far the best blanket I've ever purchased. Worth the price!! The quality is top of the line! And don't even get me started on the softness!! The blanket feels weighted, but not overbearing. My husband was hesitant due to the price, but is now asking when we will get more!!! Great for any occasion!! Would definitely get for gifts!!
Michelle C.
5 star rating
Softest blanket EVER
Review by Michelle C. on 17 Oct 2019
review stating Softest blanket EVER
Softest blanket ever! I love way it feels, I love the way it looks. Someone gave it to me, and now it's my favorite gift to give to someone special.
Mist Perfection
Review by Keri H. on 10 Oct 2019
review stating Mist Perfection
I love this colour. I've been waiting for this exact shade of gray to come out. Favourite Saranoni so far, I have 12 !
Softest blanket
Review by Morgan L. on 7 Oct 2019
review stating Softest blanket
I love the soft and warmness of this blanket!