Slideshow
Other top rated products
5.0 star rating
7 Reviews
Love
Review by Noel T. on 12 Sep 2019
review stating Love
This blanket is sooo soft and the color pink is perfect! I wasn't sure about the size, but now that my newborn is here it is absolutely perfect size to just cover her up on my lap and not have a big bulky blanket. I love that as she grows it can turn into a lovey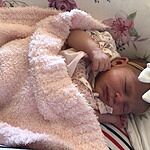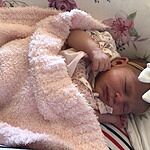 Mini Bamboni
Review by Nancy N. on 26 Nov 2019
review stating Mini Bamboni
As a recent Grandmother, I have come to love the mini bamboni for newborn and infant care. It is the gift that I give at baby showers plus the larger size blanket. Unbelievably soft! Love it and use it daily.
The best blanket ever!
Review by Alison G. on 19 Oct 2019
review stating The best blanket ever!
This is the only blanket my baby will use to go to sleep it's so soft and has the best Quality ever! We will be buying a lot more
AMAZING!!
Review by Kinlee G. on 9 Oct 2019
review stating AMAZING!!
I ordered a mini blanket for my daughter just to try it out and she absolutely loves it - and I do too! The quality is amazing and super cute - also SO SOFT!!! We'll definitely be ordering more :)
Our favorite!
Review by Lauren O. on 17 Sep 2019
review stating Our favorite!
I have a mini bamboni for my middle son and he carries it around EVERYWHERE. I gifted this pink one as a new baby gift and they love it just as much as we do! So so soft and cozy. The perfect size for new babies and it's the perfect new pink color!