Slideshow
Other top rated products
5.0 star rating
16 Reviews
Amazing!
Review by Katie S. on 18 Dec 2019
review stating Amazing!
I ordered my first two Saranoni blankets Black Friday week. I ordered two XL lush one for my husband and one for the sofa, I asked my mom for one for myself for Christmas. After laying with the one on the couch and my husband sleeping with his we decided we needed to get another throw for the couch so we got a bamboni and ordered a lush toddler teen blanket for our son. They are beautiful, feel amazing, and have a little weight to them which immediately settled my anxiety and made me want to fall asleep. Best blankets ever.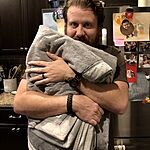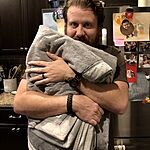 Super soft
Review by Krystal C. on 29 Apr 2020
review stating Super soft
The blanket is exactly what I wanted, very soft! ♡♡♡ It is my favorite blanket and will be ordering again!
love them!
Review by Donna J. on 28 Apr 2020
review stating love them!
love them!
Comments by Store Owner on Review by Donna J. on 28 Apr 2020
Hi Donna,

We are SO happy to hear you love Saranoni! Thanks so much for your review!

Love,
The Saranoni Team
We love saranoni
Review by Terrie H. on 20 Apr 2020
review stating We love saranoni
We love saranoni
Super soft and cozy
Review by Tania M. on 6 Apr 2020
review stating Super soft and cozy
Super soft and cozy
Comments by Store Owner on Review by Tania M. on 6 Apr 2020